DISTRIBUTION PARTNERS
Technology Applications, Inc. (TAI), now has multiple distribution partners/representatives serving the Asian and European markets. If your organization is located in any of the countries listed below, please feel to contact these companies (as well as TAI, if desired), if they distribute the particular strap products required. To become a distribution partner, please contact our Director of Business Development, Tyler Link.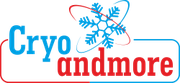 Cryoandmore GbR is a distribution partner offering our CuTS® and CuFS™ products to customers located in Switzerland, Luxembourg, Germany, Austria and Belgium.
Cryoandmore has delivered professional cryogenic systems and solutions for more than 13 years. Their service is synonymous with comprehensive technical competence and reliable support.
Together with their customers, they analyze the customers' needs and develop the best solution in terms of both, technology and costs. With their expertise and commitment, high-performance products and processes, new materials and comprehensive service, they help customers to realize their ideas and implement innovations in the market. They aim to rank among the very best in every field in which they operate. For that reason, they work together with high-quality suppliers like Janis Engineering, American Magnetics, STAR Cryoelectronics, and Technology Applications, Inc. (TAI).
Cryoandmore GbR
Hermann-Cossmann-Str. 19
D – 41472 Neuss
Phone : +49 (0) 2182-60804
info@cryoandmore.de

The Kanematsu Group is a distribution partner offering our CuTS®, GFTS®, PGL™ and GTL™ products to customers located in Japan.
The Kanematsu Motor Vehicles and Aerospace Division, develops business on a global scale by utilizing their domestic and overseas networks.

In Aerospace business, they try to expand business of aircraft parts, such as aircraft rotable parts, as well as the existing business of aircraft sales. They are also engaged in the space business sector, such as small satellites and thermal management hardware, for which demand is increasing in new applications. Kanematsu Group is proud to be a distribution partner of Technology Applications, Inc. (TAI).
Yusaku_Sato<at>kanematsu.co.jp

Beijing Feisike Technology Co., Ltd. (Physike.com), is a distribution partner offering our CuTS® and CuFS™ products to customers with research and commercial applications, located in China.
Beijing Feisike Technology Co., Ltd. was established in 2007. It is a high-tech company specializing in the research, development, sales, and technical consulting of scientific instruments in the fields of physics, chemistry, and materials. The company's advanced equipment and equipment dealers in China, while independently developing a variety of test systems. The company's professional, reputable and service-oriented aim to provide customers with overall system solutions, will provide advanced scientific research instruments and equipment to the general scientific research personnel. Their exclusive products include: low temperature and ultra-low temperature equipment from Janis, USA; superconducting magnet equipment from Cryomagnetics, USA; SQUID sensors and ADR thermostat from Star cryoelectronics, USA; infrared terahertz equipment from IRlabs, USA; temperature control from Cryocon, USA Equipment, the high performance thermal straps of the TAI Company USA, and is the authorized agent of Cryofab Company, the world's leading manufacturer of Liquid Dewar, and also the manufacturer of British M&I Company (Apiezon vacuum grease manufacturer) and Temati Company (carbon ceramic thermometer (Business)'s agents in China also work with many world-renowned spectrometer companies to provide cryogenic equipment.
The company's independently developed test systems include low-temperature conductivity test systems, low-temperature Hall effect test systems, alternating magnetic susceptibility test systems, low-temperature high-magnetic field high-pressure property test systems, cryogenic magneto-optical test systems, and transient photocurrent/photovoltage test systems, Seebeck test system, RRR test system, etc.