TECHNOLOGY APPLICATIONS, INC. (TAI)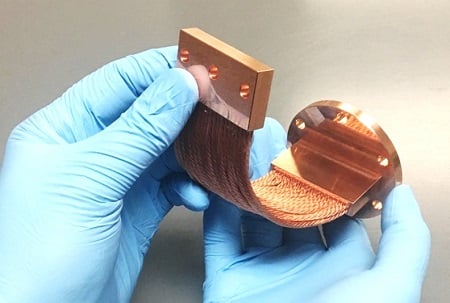 Technology Applications, Inc. (TAI), headquartered in Boulder, Colorado, is the world's largest provider of thermal straps. We offer the most extensive product lines of custom and standard straps in the industry, in addition to our consultation and test services. Each year, we provide thousands of copper straps, and hundreds of graphite straps, to customers from NASA to commercial electronics companies, national laboratories, universities, cryogenic and photonics engineering firms, and aerospace organizations across the globe. Our straps also have extensive spaceflight heritage and are used on dozens of significant programs, including Solar Orbiter, GOES-R/S/T/U, METEOSAT, GRACE-FO, DSAC, and the Orion, Cignus OA-9, and CST-100 Starliner Commercial Crew & Cargo Vehicles.
Thermal Management System Design & Consultation
In addition to our strap products, TAI also specializes in aerospace and laboratory thermal management engineering and product development. Our engineering team is currently developing state of the art flexible heat exchangers for the US Military and the aerospace industry (in DoD SBIR Ph I, Ph I extension, and Ph II contracts, and via independent commercial programs). To learn more about our services and how our team can help you, please contact us today.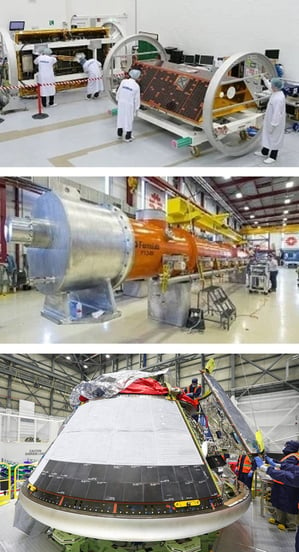 What Sets TAI Apart?
Unmatched Experience | In-House Fabrication | Spaceflight Heritage
No other company has the level of strap design or fabrication experience, nor produces the sheer volume of custom & standard model strap products that TAI does. Further, TAI designs and assembles all of the straps we sell, setting us apart in the industry. As a result, we can offer the highest quality, lowest-priced straps on the market. The TAI team has over 69 combined years of strap design, fabrication, and qualification, and we are proud to have developed and delivered more thermal straps than any organization in history.
Our strap products have extensive spaceflight heritage and are used in large-scale semiconductor, particle accelerator, and cryogenic engineering programs across the globe. Because we have the proper production facilities, support staff, engineers, and a team of technicians (that have years of hands-on fabrication experience with every strap we sell), TAI alone has the capabilities and proven track record you can count on to fill any order.
From a single strap for a cryocooler or star tracker, to thousands of units for cryomodules or cold boxes for the US Department of Energy, Fermi and Thomas Jefferson National Accelerator Labs, Honeywell, BAE-Systems, ASML (and many more), we've done it all, and our customer service, prices, and quality cannot be beat.
Pictured (Top):

ADS' GRACE-FO Satellite (launched May 2018), used both CuTS® & GFTS® products (image credit jpl.nasa.gov)

.
Pictured (Middle):

TAI supplied several thousand CuTS® products for SLAC's LCLS-II Cryomodules (image credit FNAL.gov)
Pictured (Bottom): Boeing's CST-100 Starliner uses over 100 GFTS® assemblies for battery system cooling (image credit Boeing.com).
Who Makes Your Straps Matters...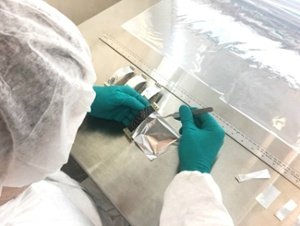 When your program is on the line, it's critical you know who is making your straps—and that your supplier has an experienced team of engineering and assembly experts (to avoid quality, conformance, and performance issues). It's also critical that your supplier is easy to communicate with, available outside of regular business hours, innovative, and loves what they do!
That's why our Director of Business Development is available via phone & email from 7 AM - 7 PM MST (14:00 - 02:00 GMT), seven days/week. It's why our Engineering team works on the weekends, and why we always provide front-end design consultation and assessment services FREE OF CHARGE TO ALL CUSTOMERS. You deserve to feel completely comfortable with the team you are working with, and the product you are buying, before you ever place an order!
At TAI, we understand it is vital to present all customers with the facts, all of their options, and a complete understanding of product trade-offs—before we sell any of our products. Setting your program up for success is, and will always be, more important than making a sale.
Pictured: Technician Adding Mylar Blanket to Flight Model GFTS® Assemblies for L3 GCS (March 29, 2018).
Recent Product & Program News
Recent Spaceflight News