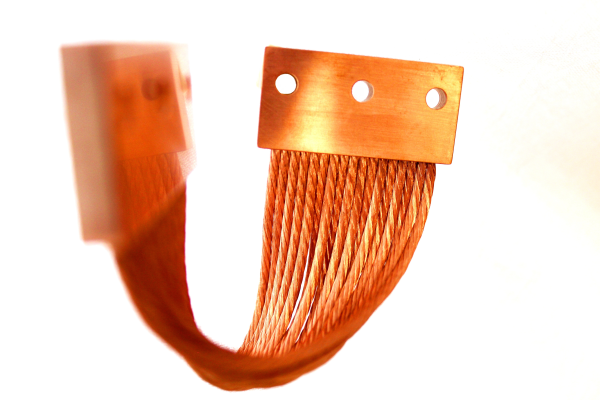 Designing Your Thermal Straps
Thermal Strap Design
Hi again everyone,
First, let me say thank you to all of the blog and RSS feed subscribers, we appreciate you following us. We would like everyone to know that the News/Blog page will now have contributions from our Sr. Thermal Engineers each month, on various issues dealing with cryogenics and thermal management in aerospace, and laboratory applications (so yes, no more simple blogs about sales and new models)!
Before our Chief Mechanical Engineer posts his first blog, I would like to give everyone a piece of advice that will save you quite a bit of money and stress when attempting to design your own thermal straps:
I can tell you that in most cases, when a client comes to us with a build-to-print copper thermal strap (which is fixed, and has no room for modifications), we will not be able to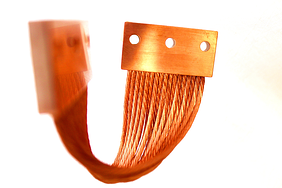 meet their requirements. Time and again, we see inquiries in which the client's "calculated and required" thermal conductance is 50-60% higher than what is physically possible with a flexible strap. You must take into consideration that the OFHC braids themselves are obviously not the same density as solid OFHC cu bar, so you need to account for that in your calculations.
Further, when a client attempts to design their own strap, they often create an impossible-to-fabricate unit. Then what happens? They design-in other instruments or structures around their notional thermal strap in their CAD, someone fixes that design, allocates funding, begins procuring all of their parts, and then straps are left until the end...(sound familiar?)
...Leaving you with a potential disaster on your hands.
So, the question is, "How do I avoid this common mistake, and save my program: money, stress, and months of lost time?"
Simple: If you cannot use one of our standard copper thermal strap models, than complete a questionnaire and send it to us, along with pictures or STEP files of your envelope and interfaces. By letting us handle the design, this will:
1) not cost you any additional money (all custom straps have an NRE fee that is not reduced by attempting to design your own strap).
2) save you stress and time. Our experts can put together an assessment for you in 1-2 business days, and if you are happy with the design, you'll have your straps in a matter of weeks.
3) we can design a unit which is optimized for the highest thermal performance and lowest mass possible.
So, just a reminder to those of you out there struggling with custom strap jobs; let us handle the complicated design work---we've got you covered!
PS - Don't forget the 2014 CuTS Catalog is coming out in 11 days. Shoot me an email if you want to reserve your copy today...that list is getting longer, but you will all get you copy in 2 weeks.
Cheers,
Tyler Link