...Some more great pictures to share with our Blog and LinkedIn Followers!
The copper cabled thermal straps (CuTS®) in the images below are used to cool a large lab system integrated with multiple SHI RDK 415 Cryocoolers.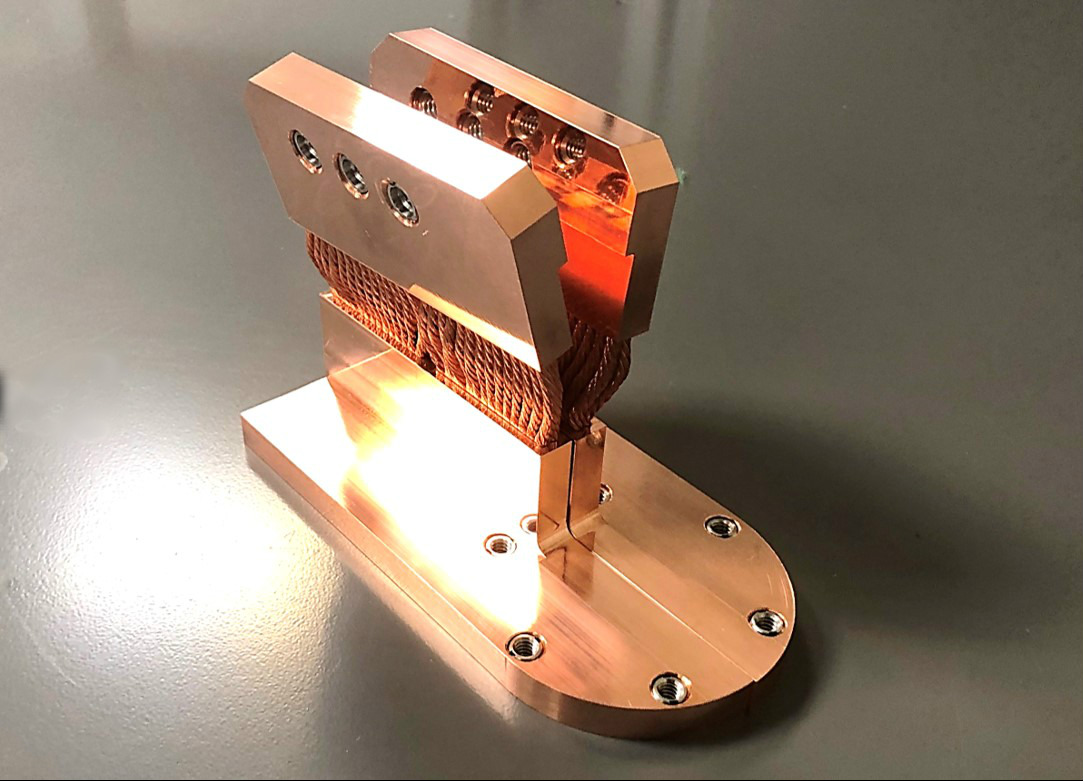 Pictured: Customized version of our CS-68E, Dual CuTS® models used on SHI RDK 415D
The 2nd stage cold head assembly is a variation of our all new CS-68E model (released 2 weeks ago), with offset flanges/fittings to mount to the heat sink...very unique and fun strap to design and manufacture!
The TAI team is thrilled to be a part of this program, and a frequent supplier to General Atomics. We want to thank them for their continued business, and I want to personally thank our Design Engineer, Production Manager, and the technicians and machinists that help to design these beautiful straps.
DON'T FORGET: IF YOU HAVEN'T REQUESTED YOUR COPY OF THE ALL NEW 2019 CuTS CATALOG, BE SURE TO GET YOUR COPY NOW!