TAI Adds More International Distribution Partners
By Tyler Link on Wed, May 16, 2018 @ 03:30 PM
I am happy to announce that TAI has added two more international distribution & sales partners. In addition to the valuable services the Kanematsu Group provides TAI as our representative in Japan, we've now added CryoandMore GbR, and Beijing Feisike Technology Co., Ltd. (known as "Physike"), to serve customers in Germany, Luxembourg, Belgium, Switzerland, Austria, and China.

Beijing Feisike Technology Co., Ltd. (dba Physike), was established in 2007. It is a high-tech company specializing in the research, development, sales, and technical consulting of scientific instruments in the fields of physics, chemistry, and materials. The company is an advanced equipment dealer in China, and though it distributes for notable companies like STAR Cryoelectronics, Janis Engineering, and American Magnetics, it also manufactures and sells it's own products, while independently developing a variety of test systems.
Physike is an authorized distribution partner offering our CuTS® and CuFS™ products to customers with commercial and research applications in China.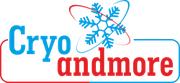 Cryoandmore GbR has delivered professional cryogenic systems and solutions for more than 13 years. Their service is synonymous with comprehensive technical competence and reliable support. They are also a distributor of dozens of products from notable companies like Janis Engineering, STAR Cryoelectronics, American Magnetics, Scientific Instruments, Sunpower, and many more.
Together with their customers, they analyze the customers' needs and develop the best solution in terms of both technology and costs. With their expertise and commitment, high-performance products and processes, new materials and comprehensive service, they help customers to realize their ideas and implement innovations in the market. They aim to rank among the very best in every field in which they operate. For that reason, they work together with high-quality suppliers like Technology Applications, Inc. (TAI).
Cryoandmore GbR is a distribution partner offering our CuTS® and CuFS™ products to customers located in Switzerland, Luxembourg, Germany, Austria and Belgium.
Cryoandmore GbR
Hermann-Cossmann-Str. 19
D – 41472 Neuss
Phone : +49 (0) 2182-60804
info@cryoandmore.de
*To become a thermal strap distributing partner, please feel free to contact me at any time. I am always available from 6 AM - 10 PM MST (12:00 - 04:00 GMT), 7 days/week.
Director of Business Development
Technology Applications, Inc. (TAI)
International Distribution Partners, international thermal strap suppliers