TAI Delivers Custom CuTS® to NASA JPL for Thermal Vacuum Chamber Program
By Tyler Link on Mon, Oct 08, 2018 @ 02:23 PM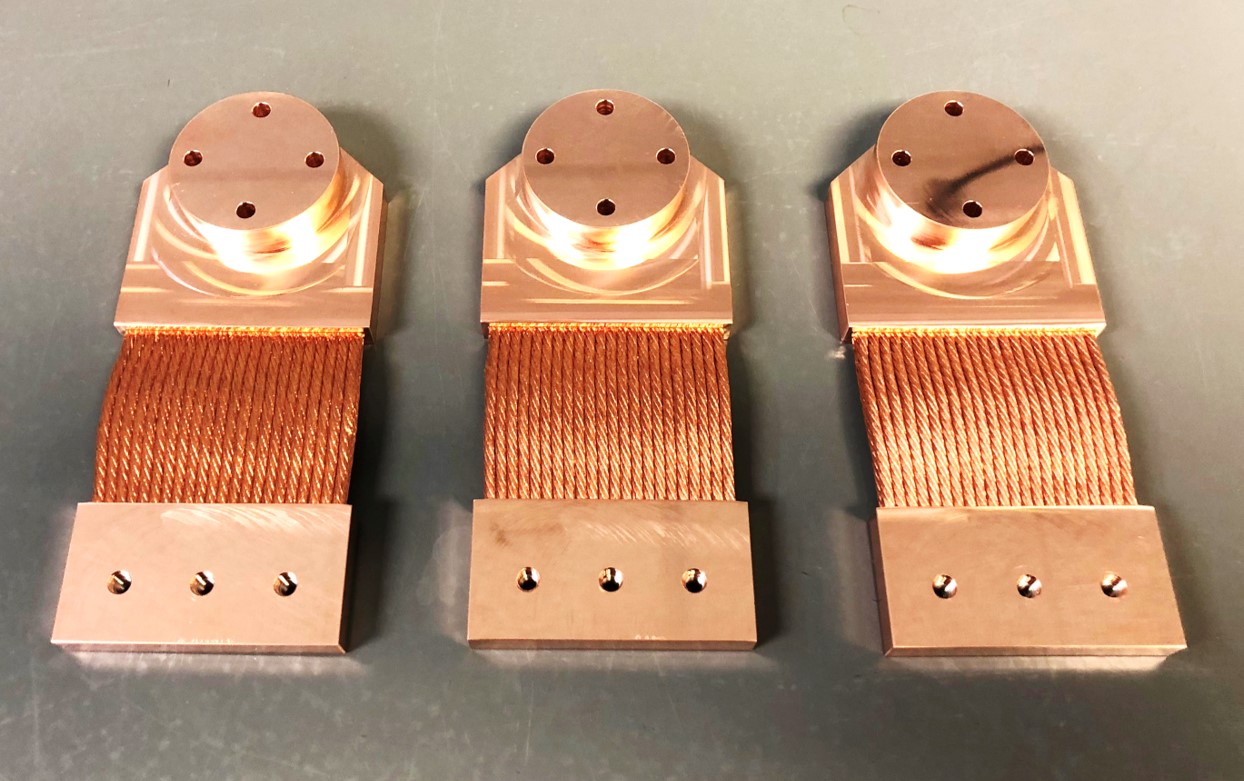 TAI is shipping out our first set of custom Cryocooler Series (CS) Copper Thermal Straps (CuTS®) designed for an Ametek SunPower CryoTel GT cryocooler. The cryocooler is cooling a new thermal vacuum chamber being designed and installed at NASA JPL.
We want to thank the JPL team for their continued business (they've kept us busy this year), and for trusting in the TAI team again!
I would also like to note that TAI is releasing our 2019 CuTS® Catalog in just a couple of months, and the new edition will include dozens of new Standard Series and Cryocooler Series models (designed for SHI, Sunpower and Cryomech coolers), as well as all new customization options! Keep an eye out for our annual email announcing the release, and watch our Blog for more updates on thermal strap programs and the release of our 2019 GFTS® and 2019 X-Series® Catalogs.