TAI's Flexible Thermal Strap, Cryo & Thermal Management Blog Debuts
By Tyler Link on Sun, Jul 21, 2013 @ 07:30 AM
I wanted to thank you for visiting the TAI website, and making a stop over here to our blog. TAI has introduced our aerospace thermal management blog, to be your source for the latest news on our OFHC copper thermal strap standard and custom product line, our Graphite Thermal Straps, cryogenic and thermal management design and consultation services, and our CryoSpheres Cryogenic Insulation (in both bulk fill and panel form).
I know a blog may be a little out of place here in the aerospace and cryogenics industry, but this is actually an important resource for our aerospace, national lab, commercial cryogenic and university clients. Visit the blog to learn important updates about our products including: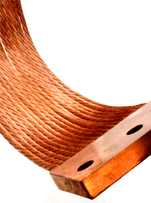 Updates and Promotions (the GFTS TSAP packages are worth thousands of dollars, but are offered free of charge several months out of the year)

New technology demonstration videos on our flexible thermal link/thermal strap product line, as well as pictures and tips about ordering your

copper and graphite thermal straps

Upcoming Promotional Offers and OFHC Copper Thermal Strap Standard Product sales

Updates on Industrial Liquefied Gas

Producers using our

CryoSpheres

Insulation in their air liquefaction plants, bulk storage tanks, and transport trailers.
To all of our clients and web visitors, please feel free to come back to our Blog routinely, check out our sales, tips, new videos and product line updates, and give us your feedback. Much of what we offer---from our flexible copper thermal link (strap) product line models, to our various cryogenic insualtion options, are based on client feedback and needs, so we value your input. We welcome your comments and questions, and will use this forum as a Q&A for our clients as well.
Have a great day, and don't hesitate to call us! As many of you know, I work from 6:00-22:00 (MST), 12:00-4:00 (GMT), and am available via email and cell phone during that time, 7 days/week.
Tyler Link
Marketing & Sales Manager
Technology Applications, Inc.
(P) 303.867.8145
(C) 720.917.4606
tlink@techapps.com
copper heat strap, cryogenic heat strap, flexible heat link, Copper thermal link, flexible copper thermal strap, OFHC copper thermal strap, heat strap, graphite thermal strap, cryospheres insulation, cryogenic insulation