TAI's News & Blog
TAI's News Page provides updates on important aerospace, commercial, and research programs using our thermal strap products, and covers other helpful topics including: how to draft strap specifications and SOW's, helping you through the strap design and ordering processes, and notices regarding our new thermal strap catalogs, products and offerings. Come back for more updates on successful customer programs, and news & pictures from TAI and our customers.
---
Recent Posts
Posted by Tyler Link on Wed, Dec 12, 2018 @ 02:55 PM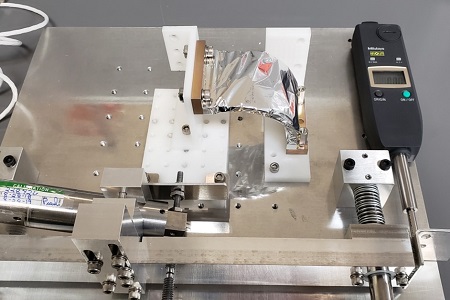 ...It sure has been busy at TAI this year--and only getting busier as we approach 2019. In another first, MIT Lincoln Laboratory procured sets of our standard P5-506 and G5-502 Copper and Graphite Fiber Thermal Straps (CuTS® & GFTS®), for an evaluation program to determine the best strap types for future spaceflight programs.
Read More
Tags: thermal straps, copper thermal strap, graphite fiber thermal strap, MIT Lincoln Lab